WHAT'S NEW IN THE CITY?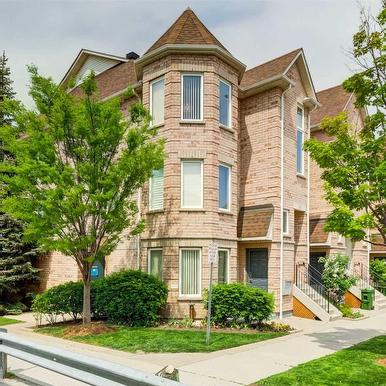 30-50 Aerodrome Crescent, Leaside
An impeccable townhome with a unique open concept layout!

Top floor, quiet, bright end-unit. High ceilings and cool turret-shaped dining space with captivating city-view.  Upgraded flooring and luxurious finishes throughout. Sensible floor plan maximizes work-from-home and bedroom spaces plus master with balcony. Great park, TTC, upcoming Eglinton LRT Station, highway access at your doorstep. A top-ranked school district. Live here and tap in to the allure of Leaside!

View Listing
WHAT'S NEW IN COTTAGE COUNTRY?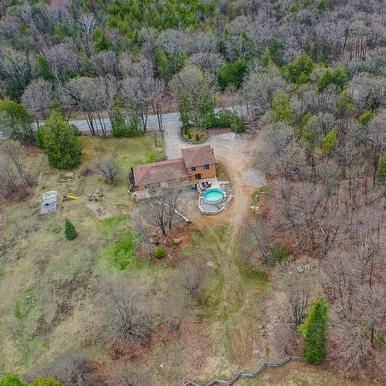 1010 Galway Rd, Trent Lakes
All Season Country Retreat around the corner from me!
This captivating all-season country retreat just makes sense for you, your family and your friends! It's where rural meets city. Great living and entertaining spaces. Multiple work-from-home spots. City-like amenities (Shopping/Banking/LCBO) 8 minutes to the welcoming Village of Kinmount with it famous Highland Cinemas and 150-year-old Kinmount Fair. Recreation options galore! 10 Km to the Crystal Lake Marina. Snowmobile trails, golf and skiing nearby. A 1.5-acre lot on a year round Township road with local school bus route.  Excellent internet and satellite reception.  Mechanicals, roof, septic, well, survey and home inspection are all in order. And a little bonus – an above ground pool.  This all season country retreat is a hidden gem!  Come and take a look!
Virtual Tour 
ANGELA BALAN
MBA
Sales Representative
Phone: 416.236.1871 Mobile: 416.509.2557 Email: angela@angelabalan.com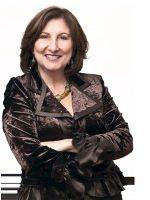 There's a saying: "It takes a village to raise a child."  It can also "take a village" to buy or sell your home.   Each take tons of emotional energy, effort, planning and execution skill. 
 
Need a professional to guide you through the process?  My clients count on me for insightful and patient service, broad-based real estate experience and solid business acumen.  I have a strategic sales and marketing background and my #1 skill is no-nonsense negotiation.
 
I know what I know.  I know what I don't know.  And, I know how to assemble integrated teams to tackle just about any challenge. This team approach helps my clients sleep at night!
---
WHAT'S SOLD LATELY?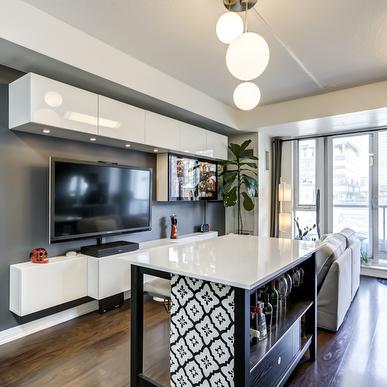 25 Cole St #321
Immaculate bachelor - the most efficient use of space I've ever seen!

Developed by industry-leading Daniels, this condo development offers retail conveniences for residents and a pedestrian-friendly boulevard. The finishes in the units are quite luxurious overall and Cecconi Simone was appointed to design the kitchens to add that minimal modern effect. 

Rarely found, this bachelor unit is by far, the best use of space and design that could possibly fit into just under 500sf. Complete with an entertaining sized balcony, parking space and not one, but TWO lockers you just won't beat it. The stand out amenity feature includes a 20,000 square foot Sky Park on the 3rd Floor with BBQs, a fabulous lounge, party room – plus a gym. 24 hour Concierge Service, Visitor Parking and Guest Suites round out this upscale complex.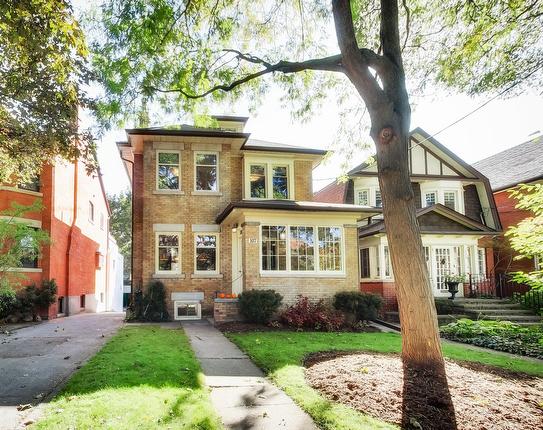 107 CONSTANCE ST
Grand High Park home!

Detached, Brick Home On An Exclusive Block In High Park / Roncey. Unspoiled Architectural Features: Porch, Foyer, Staircase, Moldings, Pocket Doors & 2 Fireplaces. 
WHAT PEOPLE ARE SAYING ABOUT ANGELA?
"Her communication skills and perseverance kept everyone on track and on schedule - from the handyman, painter, cleaner, stager, locksmith, appliance repairman, electrician to us - and ensured that our house was sold for an excellent price." 
- John 

"Her tenacity and attention to detail combined with her professional business background were just what was needed."
 - Lesley  

"Angela was everything you would want your Realtor to be: Personable, patient, understanding, and more than anything else: on our side. She really went the extra mile."
- Diana & Kyle
 
"Her honestly, frankness, knowledge and people skills are superb."
- Jamie 

"It was reassuring to have the affair in the hands of someone we knew and trusted."
- John 
 
Featured Properties
---